Has the travel and ticket costs of Disney World kept you and your family from taking the vacation of your dreams? Well perhaps you will change your mind after reading this. There are quite a few little known cheapies and freebies might make your dream come true. If you can afford the travel and accommodations then this article will help you with entertaining your family for pennies on the dollar.
Here are a handful of inexpensive activities and destinations to consider…
Disney's Boardwalk, reminiscent of Atlantic City Boardwalk in the 1940s, offers plenty of family fun at little or no cost. For those staying on a Disney property, Disney transportation is available to transport you to the Boardwalk. If you are driving, you can get a free 3-hour parking permit from the lot attendant.
• The promenade along the water offers a breathtaking view. It's fun to stroll and look around.
• Often you will see street performers, such as jugglers, comedians, jazz ensembles or fire-eaters.
• Vendors along the Boardwalk sell inexpensive food treats.
• Carnival-style games are available for a small cost. Try your luck!
• Watch the Friendship Boats coming and going.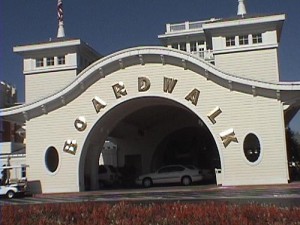 Downtown Disney offers a number of free and inexpensive things to do:
• Wonderful interactive fountains are amazing and fun. And what a great backdrop for your take-home photos! Jump in and enjoy!
• The kids will go wild at the Lego Imagination Center. The Center offers a 3,000-square-foot play area filled with thousands of Lego blocks. Huge Lego sculptures are also available to study and admire.
• Stop by the Magic Masters shop and see the FREE magic demonstrations. You may learn a few tricks yourself.
• Pleasure Island is an un-gated area at night. That means during the evening hours, guests are allowed in at no charge. It's a fun place to soak up the ambiance – for free!
A little-known area known called Fort Wilderness offers one of the greatest bargains at Disney World, and lots of low-cost fun. Families can come in their own RV or rent one of the cabins. Either way, bring a few of your own basic groceries as the prices in the area stores are a little high.
Air-conditioned cabins (about 400 of them) offer the following amenities:
• Fully-equipped kitchens
• Dining table with seating for six
• Air conditioning
• Irons, ironing boards, coffee makers, hairdryers and VCRs in each room
• Patio deck
• Picnic table and charcoal grill
• Fold-away crib
• In-room safes
• Disney Channel and ESPN
• Daily housekeeping
• Access to nearby laundry facilities/services
The Campfire Program at Fort Wilderness is open to all Disney World guests. You'll find it near the Meadow Trading Post in the campfire area. A Disney Cast Member leads the sing-a-long while the kids roast marshmallows over the open fire. Your can bring your own marshmallows and snacks, or purchase them at the Chuckwagon.
The kids will be thrilled when Chip and Dale make an appearance and sign autographs. All this is followed by a Disney feature film on the large outdoor screen. Bleachers and benches are available or you can bring your own blankets.
Two heated outdoor swimming pools are available for Fort Wilderness guests – one near the Meadow Trading Post, the second smaller one located near the cabin area.
Guests appreciate the fact that at Fort Wilderness, a boat ferries between Magic Kingdom and the Fort Wilderness dock, which means they beat the crowds following the nightly Magic Kingdom fireworks show.