Believe it or not the Christmas season is upon us, and there is no better place than Disney World for a memorable holiday vacation. For those who have been waiting patiently, Disney World has officially announced the dates of their 2010 Mickey's Very Merry Christmas Party…
2012 Christmas Dates >>> Click Here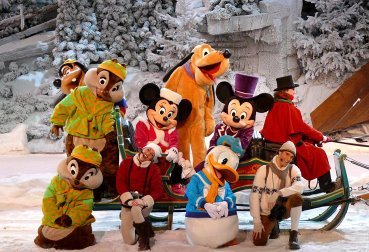 Monday, November 8, 2010
Thursday, November 11, 2010
Friday, November 12, 2010
Tuesday, November 16, 2010
Thursday, November 18, 2010
Friday, November 19, 2010
Sunday, November 28, 2010
Tuesday, November 30, 2010
Thursday, December 2, 2010
Friday, December 3, 2010
Sunday, December 5, 2010
Tuesday, December 7, 2010
Thursday, December 9, 2010
Friday, December 10, 2010
Sunday, December 12, 2010
Tuesday, December 14, 2010
Thursday, December 16, 2010
Friday, December 17, 2010
Sunday, December 19, 2010
Festivities are held from 7pm to Midnight on the dates listed above. Note that special tickets are required for admission. Standard theme park tickets are not valid for Mickey's Very Merry Christmas Party.
*Advance ticket prices are $53.95 for ages 10+ and $47.95 for ages 3 – 9
Same day ticket prices are $59.95 for ages and $53.95 for ages 3 – 9
*Advance ticket purchase is not available on 12/7, 12/10, 12/12, 12/17, 12/19.
Tickets can be purchased online or by calling (407) WDISNEY
Attractions include live shows, parades, fireworks, dazzling light displays, carolers and special character meet and greets. And rumor has it that you might see a special snow shower or two in the Magic Kingdom!