Disney World is far and away the best family vacation destination in the world. Not only will your kids have the time of their lives, but most adults are pleasantly surprised with their high-level of entertainment offered as well! By knowing the secrets to a cheap Disney Vacation you can provide your family with the best experience, while staying inside of your budget.
Disney Vacation Specials is broken into five major sections. The articles in each one will offer helpful suggestions for trimming the unnecessary costs from your vacation.
Travel and Lodging
The most basic elements of your trip are often the most expensive. You need to get to Disney World and you need somewhere to stay while you are there. Use this section to find travel tips and lodging options that could save you hundreds of dollars.
Park Secrets
Simply knowing the intricacies of Disney World will not only save you money, but it will also help you in planning your activities. This section provides suggestions for maximizing your time at the park.
Food and Beverage
This is typically one of the highest costs associated with a Disney vacation. You can keep your food costs under control by familiarizing yourself with the different dining options available…Leaving you more money for other fun activities.
Shopping and Souvenirs
Everyone likes to take something home from Disney World so that they can reminisce about all the fun times they had. This section will help you find the best values on Disney World souvenirs as well as some of the other shopping outlets available.
Vacation Packages
Because Disney is an international vacation destination, there are plenty of travel agencies and in-house reservation offices that will try to sell you a variety of packages. Find out the hidden details of these packages to make the best choice for your family.
Click Here for Unique Disney World Savings Ideas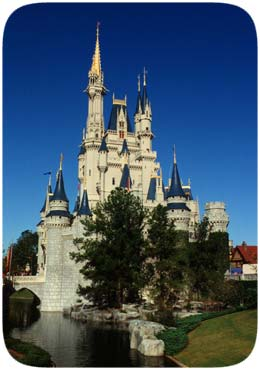 Saving Money at Disney World
If there is any downside to a Disney Vacation, it would be that it can get expensive fast. Every aspect of your trip is going to cost you something, but you can make it affordable by being resourceful. This website is filled with tips and strategies to help make sure you don't overspend on your trip. There are hundreds of ways to cut costs at Disney World, but only a small percentage of people actually do the necessary research to take advantage of them.
First Timers
If you have never been to Disney World before, then it is time to start doing your homework! Not only do you need to research the park layout and attractions, but you should also become familiar with ways to save money on travel, lodging, and park activities.
The tourism industry is flooded with scam artists and over-inflated prices. By having this comprehensive vacation guide at your disposal, you can be confident that you are getting the best deals available.
Editors Note:
I am always adding to my collection of Disney World vacation discounts and planning tips. However, there might be a specific topic you don't find included. Help me grow these resources by emailing suggestions to admin @ disneyvacationspecials.com
Enjoy Your Disney Vacation,
Geoff
aka "Thrifty Disney Dad"