You might be surprised to learn that Disney World is not a very WIFI friendly location. That being said, new access points are being added every year. Here are you're best bets for finding a free WIFI location in 2012:
First off, Disney did a lot to enhance their connectivity in 2012 when they announced that all Walt Disney World Resorts would offer WIFI. This includes the popular moderate and value resort properties. Guests are able to access this free service from the lobby areas as well as their rooms. Note that the Fort Wilderness Campground is not included on this list.
The more difficult search for WIFI begins when you leave your hotel room. There are no public access points available in the parks, so you'll need a smart phone with data plan to get online there. Disney did say they hope to have a public network setup in all 4 parks by 2013, but so far nothing has been rolled out.
If you are staying off-site at any of the area hotels be aware that the majority of them charge a daily fee for Ethernet access. You can get lucky at some of the larger properties like the Marriott World Center that feature meeting and banquet rooms. Here you can often find an open signal in the lobby area coming from the event spaces.
For those of you who prefer a coffee shop setting to sit down with your laptop I found a handful of locations surrounding Disney World that advertise free WIFI…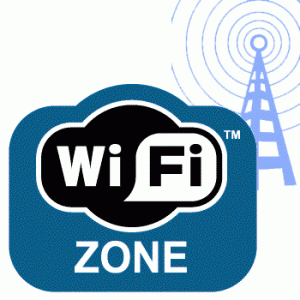 Starbucks 8369
8200 Vineland Ave
Orlando, FL 32821
Panera Bread
8600 Vineland Ave
Orlando, FL 32821
McDonald's
1596 West Buena Vista Drive
Lake Buena Vista, FL 32830-8401
Panera Bread
E Sandlake Rd
Orlando, FL 32836
Starbucks 13566
6075 Irlo Bronson Memorial Hwy
Kissimmee, FL 34747
PJ 's Coffee and Wine Bar
54 Riley Rd
Celebration, FL 34747
Barnes & Noble
8358 S Orange Blossom Trail
Orlando, FL 32809
Oddly enough, none of the merchants in Downtown Disney list WIFI access as a feature. I have read unconfirmed reports that Fuego Cigar Bar & Lounge, Wolfgang Puck Cafe and Pollo Campero have free WIFI so those might be good places to check out.
Leave a comment below if you know of any other WIFI spots near Disney World.