If you are not familiar with Disney Photopass it is a free service offered throughout Disney parks where professional photographers take snapshots of your family that can be purchased later in a variety of different formats.
The obvious advantage here is having great looking pictures shot onsite at the most memorable destinations within the parks. All you need to do is grab a free photopass card when your picture is taken and keep it with you on your vacation. The photographers will scan your card after each picture and you can view them anytime at DisneyPhotopass.com. Most families will continue to bring their digital cameras to capture action shots or other non-park related photos, but it makes sense to take advantage of the photopass service because you are only charged for if or what you buy.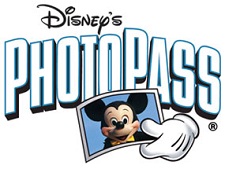 Photopass photographers use professional quality cameras and allow for multiple poses to be shot at each location. Each park has between five and eight photo stations, typically located by main entrances, primary attractions, and Disney character meet-and-greets. You can also add character dining photos to your account provided you purchase them at the event.
The best deal in our opinion is the PhotoCD which includes all of the pictures posted to your account in JPEG format with a copyright release. This means you can have the pictures printed at places like Walgreens and even use them in cards or novelties printed by a third party. You add Disney themes and borders to them at the website or at one of the Photo Centers located in the park.
The standard price for a PhotoCD is $149.95, but if you pre-order before your trip using this link you get $50 off that price. You can also opt to save more with this promotion by bundling a Disney Photo Book to the offer.
$100 for unlimited access to professional photographs of your family is a sweet deal if you have room in your budget. Just make sure you register your pictures within 30 days or they will be deleted from the system!