One of the first things prospective Disney World visitors look for when planning their trip are coupons to help them save money. If you are familiar with using the internet to find discounts then you will likely come up with at least a handful of Disney vacation specials. These can apply to everything from park tickets to hotel rooms and even free dining plans.
But even though the internet is filled with coupon codes for traditional online retailers, Disney World has a unique operation for releasing coupon offers. Here is an overview of how their system works…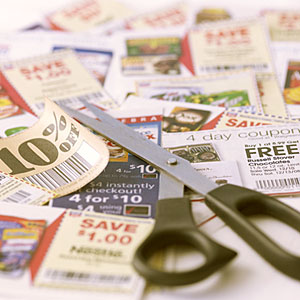 Does Disney World offer coupon codes?
Technically the answer to this question is "no" because they do not call them coupon codes. The official terminology used by Disney World for their invitation discounts are PIN or PIN-CODE.
A PIN is a sequence of numbers that grants access to a special offer. A PIN-CODE includes an additional sequence of three letters that you must give to your WDW agent in order to unlock the discount offer.
Now this is where it can be confusing…depending on what offer you get from WDW, you might receive the discount in either format (PIN or PIN-CODE).
If you only get a PIN number, then you don't need to worry about the CODE portion. Your booking agent will be able to bring up the special discount on their computer. If you receive a PIN-CODE then you will need to supply both sequences in order to qualify.
When does Disney World send out these special coupon codes?
In most cases PINs and PIN-CODEs are sent out in the first quarter of each year. January through March seems to include the highest frequency of offers. This makes sense as Disney is likely trying to fill their dates as early in the year as possible.
How can I get my own discount code?
Unfortunately no one outside of WDW seems to have an answer to this question. If you read through any of the Disney World forums (like the one at http://disboards.com) you will notice that the pattern of distribution is very sporadic.
The best thing you can do now is get on the email list at the Disney World website. Some people also suggest ordering a free Disney World planning kit. It stands to reason that your odds will improve by opting-in to any promotional communication streams that Disney World throws at you.
How do I know if I have a discount code?
These coupon/discount codes are distributed through email or postcard to one of the addresses Disney World has on file for your name. The postcard or email will tell you what the code entitles you to and how long it is valid for. In short, if you don't receive anything that has the terms PIN or PIN-CODE then you likely did not make the list this year.
Are these discount codes transferable?
In most cases no, so don't waste your time or money trying to find or buy a code from someone else. While there are a handful of public PINs released each year, they usually do not represent a savings any more valuable then the standard Disney World discounts. Each PIN-CODE is assigned to an individual family member. Unless you can prove you are this person than forget about trying to use it.
How do I redeem my discount code?
All discount codes must be redeemed through the Disney Reservation Center by calling 1-407-W-DISNEY. Tell your booking agent that you received a code by mail or email and they will review with you the terms of the offer and assist you with making a reservation.
So to summarize all of this, Disney World coupons do not officially exist. However, some individuals will be lucky enough to receive a PIN or PIN-CODE via postcard or email which will provide them with exclusive discounts. Even if you are not included in the chosen few who get these special discount codes, there are still plenty of other ways to save money on your Disney World vacation. The only difference is that you will just have to dig a little deeper in your research 🙂