Disney World is expected to announce the return of their Free Dining Packages for dates in late summer and early fall. The program is set to go public by Monday May 3rd.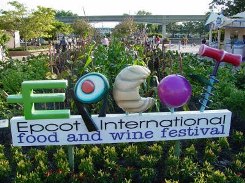 Similar to last year, this promotion will offer different tiers of free dining service depending on where you stay. Guests staying at value resorts will receive the Quick Service Dining Plan, while those staying in moderate, deluxe or deluxe villa rooms will receive the standard Disney Dining Plan.
There is a minimum 3-night stay and all guests must have park passes. Offer is valid on most nights from August 15 through October 2. Rooms must be booked by August 14, 2010.
So how much can you save with Disney Dining Plans?
Regular Dining Plans cost $41.99 per day per adult and $11.99 per day per child ages 3-9.  Quick Service Dining Plans cost $29.99 for adults and $8.99 for children. When you start to add this up per day and per person you could save a considerable amount of money.
When comparing the free dining plan offer with room discounts, the dining plan usually is the best option if you have three or more guests who are staying at a value or moderate resort. You should run the numbers though because sometimes rooms are discounted as high as 40% off in the off-season, which begins after Labor Day.
All discounts aside, Disney dining plans are a convenient and budget friendly way to plan your meals. Food and beverage is one of the biggest expenses associated with a vacation. If you can control these costs before arriving then you will probably be able to enjoy your meals a little better…instead of worrying about how much you are spending!