It is almost time to leave for your first vacation at Disney World.  You've got everything packed and your itineraries are ready to go.  So what are you forgetting?  Well, if you are on a budget like most families these days, then there are probably a few things you overlooked that can save you money in Orlando.  We've put together a quick list of ways to avoid the subtle costs that can drain your wallet.
Don't Forget the Miscellaneous
Most people already know that hotels and theme parks are not the place to buy standard consumer products, but inexperienced Disney-goers will be surprised at how expensive Orlando is in general.  For this reason it is essential to pack as many of your daily essentials as possible.  Things like sunscreen, batteries, and ponchos are in high demand in and around the park.  It may add some bulk to your suitcase, but it will keep you from wasting your fun money on these overpriced necessities.
Snack Attack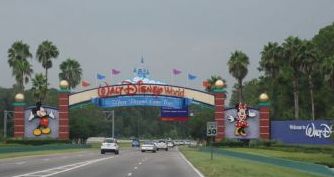 One of the easiest ways to avoid high priced concession items is to bring goodie bags for the kids.  Things like crackers, granola bars, and dry cereal will only cost you pennies compared to the options within the park.  Of course it is fun to enjoy an ice cream cone on the premises, but you don't want to have to shell out $20 every time your kids get the munchies.  Perhaps just as important is the fact that you can control their nutritional intake by planning in advance.
Extra Clothes for the Little Ones
Disney World is a very interactive experience and that means your little one has a good chance of getting wet, dirty, or even both.  There are several play fountains and hands-on activities that might require a clean shirt or shorts.  You don't want to pay $30 for a new Mickey Mouse t-shirt just because you forgot to bring a spare.  Even if you don't allow your kids to play in the water, it only takes one spilled drink to ruin a dry outfit.  This is one experience you don't want to go through.
Medicine for the Family
It goes without saying that you should have an extra supply of any prescriptions your family may need, but you should also consider remedies for the unpredictable.  Aspirin, antacids, and even lip balm can add up quickly if you buy them at the park.  Consider carrying a small assortment of these essentials with you in your bag.  Not only will it help to provide instant relief, but you will be able to choose your trusted brands in advance.
Surprise Packs
Rest assured that the good folks at Disney know exactly how to entice your child.  Nearly every corner will have some sort of souvenir for purchase.  You can control outrageous spending on toys and trinkets by planning ahead.  Make your own surprise packs filled with cost effective toys purchased outside of the park grounds.  You can use these to satisfy a case of the "gimmies" and they can also be used as a bargaining chip when things start to turn a little cranky.
Vacationing at Disney World can be expensive, but there are ways to cut costs by planning ahead.  The key is to find ways to maximize your spending money by avoiding what we call the desperate purchases.  These are things you either desperately need or want.  In most cases you steer clear of them all together by thinking about the challenges involved with spending a whole day on the park grounds.  The better you plan for these events the more you will save.