Back in the 80's and 90's Kissimmee, Florida was an intriguing option for Disney tourists as a place to save money on the inflated hotel room prices in Orlando. Those that didn't mind the 30 minute trip to and from DW could save as much as $100 per night on the most sought after dates. Kissimmee enjoyed significant growth during this time, and the city developed its own vacation niche business as a place to enjoy Disney while escaping the crowds and some of the expenses.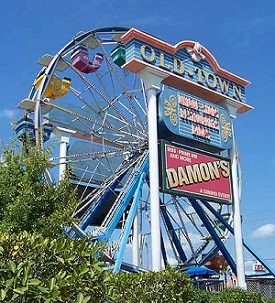 But Orlando has grown considerably in the past decade, and the major hotel brands have all opened dozens of properties within 5 miles of the Disney World theme park. This has provided more options and competitive pricing for customers who may have once considered Kissimmee. But does staying in Kissimmee, Florida still offer some value for budget conscious families?
The answer to this questions is yes…for the right family. Hotel rates are still a bit cheaper in Kissimmee. A recent search I did on Expedia compared two similar rooms on the same dates. The Kissimmee room averaged $85 over a 5 night stay while the Orlando room averaged $109, which is a total savings of around $125 for the vacation.
The best deals though can be found in upgraded accommodations such as home rentals and premium hotel rooms where the savings can be upwards of 50% off Orlando prices. You won't find the same luxury options as you would in Florida but places like the Lighthouse Key Resort and Reunion Resort are still quite nice.
Still the real savings in Kissimmee are found within your daily activities. Everything from grocery stores to restaurants are priced cheaper here. There are also a number of less expensive attractions such as go karts, putt-putt, and amusement park rides in the Old Town area. All of this combined makes for a good family experience when you are finished with your day at Disney World.
So the bottom line on saving money at Kissimmee, Florida is to shop and compare. If you don't mind the extra commute to DW then you will likely save at least 20% on your hotel reservations. Factor in the money you'll save on food and attractions and it definitely makes sense for some families. The bargain hunter won't save nearly as much as the luxury traveler so consider upgrading your accommodations to take advantage of the real savings.