So this is kind of cool…Disney World has just released a new vacation package option called "New Memories".  Basically it includes your resort room, tickets to the park, and a keepsake photo album.
You get to customize the photo album with family pictures taken at PhotoPass kiosks around the park. Here a Disney World photographer will take your picture in front of the most memorable stops on DW property. This can eliminate the need to carry an extra camera…which is especially handy at the water park.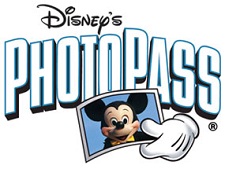 To kick off the launch of the New Memories Vacation Package, Disney World is throwing in free dining plans for those who book for dates between August 28th and September 24th. Obviously these dates won't work for families with school-age children, but it is a nice option for other families and couples.
According to the website, you can get a 6 day/5 night package at a moderate resort with the standard dining package for $2047 (family of 4). You can also select to stay at a value resort with the quick-service dining package, which drops the price to $1605.
So is the New Memories Vacation Package a good deal? Well normally you would pay around $80 for the photo book, so there is some value there. The bigger savings is with the dining plan promotion, saving you approximately $125 per day with 2 adults and 2 children. So in the end it pays to wait for a special deal to come along.