With all of the Disney World vacation resources available online it isn't easy to sift through all the information to find the real golden nuggets of advice. With my Disney Blog Bites series I try to highlight some of the best blog posts I've recently read.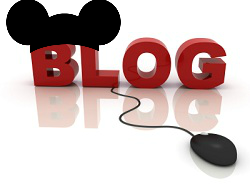 In this edition of blog bites I am highlighting the Disney World Savings series over at SouthernSavers.com. The series features about 10 different posts covering everything from park tickets and packing information, to child care and park over views. You can find the complete series listed at http://www.southernsavers.com/tag/disney-world-vacation.
Here are a few tips I found particularity helpful. Interestingly enough, most of what I am including below actually came from the reader's comments.
Note that these tips were taken from various posts in the series…
– I would also say that the "Park Hopper" option is not as great as it seems. It really adds to the cost of the tickets and buy the time you get into a park and do the things that you want to do, your feet are sore and kids are tired that you really have no desire to "hop" on over to another park. Save yourself the money and just plan on doing one park a day.
– Something to keep in mind when buying tickets is that if for some reason you lose your ticket and purchased it from somewhere other than Disney itself you are out of luck when it comes to replacing it.
– I really like the Magic Your Way Plus dining package. This package features one Quick service, one Table service, and one Snack per person PER NIGHT. I really enjoy this package because it allows you flexibility while still enjoying the amazing cuisine Disney has to offer.
– My husband and I have the Tables in Wonderland card. I believe its $100, $75 if you are an annual passholder. You get a 20% discount at the sit-down restaurants (NOT the quick–to–go locations). So if you want to just save money on dinners and you are staying awhile, this may be your option. It does not work on holidays, however, and an 18% tip is automatically included. My husband and I have used this option for 8 yrs and every sit down restaurant on property…we've eaten at them all!
– Check out www.disneyrewards.com. It is the official site for disney reward visa card holders. It will show you the advantages.
– FYI you can get water FREE at any concession stand in the park.. Thus we carried sippy cups and water bottles and then just got them filled up again.
– If you are visiting during your child's birthday… When you enter the park, ask to be directed to City Hall and get a free Happy Birthday pin and have him wear it all week for special treats. Most any restaurant will sing and dance for a birthday, but you can call ahead and order a birthday cake starting at about $20 as well for the table to enjoy. There are shops in every park where you can get birthday Mickey ears.
– Disney has an incredible sensitivity and practical plans for families with children with special needs. They even accommodate children with autism with special passes for quicker access to rides.
———————————————————
In other news, Disney World has officially launched their theme concept for 2013. The guys over at Mouse Chat have
the early news on what this means for tourists here: http://mousechat.net/index.php/2012/10/18/disney-announces-their-2013-promotion-limited-time-magic/
As they put it…
Imagine an Independence Day celebration – only it lasts an entire week…. Main Street mainstays the Dapper Dans rocking out with boy band hits in barbershop style….a Friday the 13th dance party with Disney villains that lasts to the 13th hour…. a Valentine's Day in 2013 that becomes Valentine's Week with Disney castles blushing pink, surprise meet-and-greets with Disney princes and princesses, and candlelit dinners for couples in love.
These and many more special experiences to surprise and delight Disney Parks guests will roll out each week in 2013. Unique, magical, memory-filled – and each for a limited time only.
Disney officials noted that Limited Time Magic was inspired by the reality that many of life's most cherished memories are made during those special, but fleeting moments when families spend time together with shared experiences.
———————————————————
That is all for this edition of Blog Bites. As always, I will continue to scan the blogosphere looking for the best Disney World tips to share with you!