Frequent travelers to Disney World have probably heard about Bounceback Offers, which are special discounts provided to current guests for a return trip to the Magic Kingdom. This article explains what you need to know about these exclusive offers and how to get them.
Bounceback Offers are dropped off in your room during your vacation. They are designed to entice your family to book another Disney World vacation before leaving to go back home. This is done by offering an exclusive room rate discount or promotion (like free dining plans) when you reserve your next trip during your current stay.
Now the catch is that Disney World Bouncebacks are not given to everyone. It is the DW marketing department which determines who gets an offer sent to their room. The resort managers and housekeeping personnel really have no control over their distribution. Also, most offers require your return visit within 9 months, so it would not work with your annual summer vacation for example.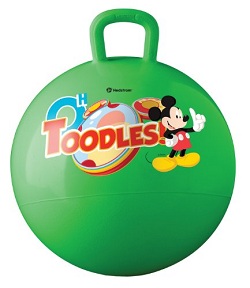 So what can you do if you don't receive a Bounceback letter? The easiest thing to do is simply ask for one! Again, the guys and gals at the service desk are not going to be able to give you one, but they can connect you with the marketing department. Depending on the time of year, it might be as simple as a phone call.
Since Bounceback offers are designed to get you back to Disney World in the same calendar year, your best bet to acquire one is between January and July. In 2012, the most commonly reported offer was free dining packages added to vacation packages arriving before September 27th. So everyone visiting after this date is unlikely to receive one. Halloween, Thanksgiving, and Christmas are all popular times at DW, so my guess is they don't need to offer any additional incentives for the final months of the year.
So there you go…everything you need to know about Disney World Bounceback offers! This is good knowledge to keep on hand for those years when you expect to visit two or more times.