With 2012 right around the corner, many of us are planning our Disney World vacations for the upcoming year. Disney World is also busy marketing the different packages and PIN codes available to lure tourists to their properties.
If you have never received a PIN code before, they are very similar to the coupon codes used at many online retailers. Disney sends them out to targeted audiences through emails and postcards. Some PIN codes are created for the general public, and these are often advertised on television commercials and the Disney World website. Generally speaking though, the most valuable codes are sent directly to the qualifying individual.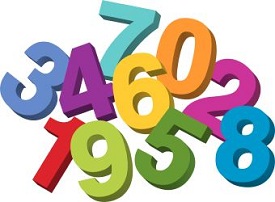 There are several potential offers and discounts tied into PIN codes. The most prominent offers are for free dining packages and resort room discounts. Codes can be redeemed by booking your vacation online or by calling the reservations line at (407) 939-7675.
So how can you get on the PIN code notification list? Obviously there is a lot of interest surrounding any sort of Disney World discount offer, and not everyone will gain access to a personalized PIN code. However, there are several strategies to improve your odds of getting one…
Register on the Disney World Website
The idea here is to show Disney that you are in the early stages of planning a vacation. Ideally this will prompt them to send you a code. Register here and follow the steps to build out your vacation preferences (date, resort, etc) and request a free vacation planning DVD. If you are within the calendar year of your trip then you might also want to request a trip quote.
Register Your Spouse Separately
This is an easy and legitimate way to increase the odds your family will be included in a PIN code offer. You don't need to request a DVD or quote through your spouse's registration, just complete the simple form with a different email address from the one you used for yourself.
Follow Up
Give your registration a good 30 days to propagate through all of the marketing channels. Then, if you have not received a PIN code, go ahead and call the reservation line. Ask them if there are any codes attached to you or your spouse's account. If nothing comes up then simply tell the agent you read about these special codes and you were wondering if you qualify for one. Sometimes being courteous and honest can be enough to get you on the list!
Don't Get Discouraged
Keep in mind that PIN codes are only one of many ways to get a cheap Disney World vacation. You might even receive a code that doesn't apply to your families needs…so don't think of them as a magic bullet. Be sure to browse through our discounts section to find other deals that may work better for your family.