Winter is one of the most popular times to book Disney World family vacations. Travelers who visited Orlando in December are planning their return for Christmas 2010, and other families are making arrangements for the upcoming spring and summer breaks.
Disney typically does not offer package deals more than 6 months in advance, so you are out of luck if you are looking for deals during the 2010 Christmas season. However, there are ways to save on trips booked for early spring and summer.
Here is of current discount offers for 2010:
Give a Day Get a Disney Day
You have probably seen the commercials for this promotion on television. If you volunteer for one day at select charity organizations then you can earn one free Disney World Ticket for 2010.
You have to register on the Disney World website in advance of your service day. Only one ticket per person will be granted during the promotional period. This replaces the free admission on your birthday promotion which ran in 2009.
Free Disney Gift Card
Right now if you book a 5 night/ 6 day Magic Your Way package for select dates between January 3rd and June 1st you can earn a free Disney gift card valued between $300 and $750. This offer is valid for non-discounted packages only – no other coupons or promotions apply.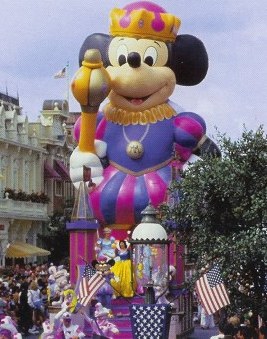 Here's how it works…
-Book your package at a Disney DELUXE RESORT and earn a $750 gift card.
-Book your package at a Disney MODERATE RESORT and earn a $500 gift card.
-Book your package at a Disney VALUE RESORT and earn a $300 gift card.
Disney gift cards are redeemable at Disney World Restaurants, for special event tickets, and many other locations throughout the park. They can also be used on DisneyShopping.com. Read more here.
Save 25% or More on 1 – 5 Night Stays at Disney Resorts
This offer is valid for most nights before and after the week of Easter through June 1, 2010. The discount increases for room upgrades (value resorts – deluxe resorts) and also increases when you stay more than 4 nights.
Some restrictions apply. Find out more details here.
How can I save money on Disney World Vacation for Halloween and Christmas 2010?
If you want to make reservations now for late in the year, then the best way to save is by finding deals on flights and offsite hotel rooms. Using a booking service like Expedia can help you sort through available flights and hotels to save you the most money.