As one of the most popular sources for cheap Disney World tickets, Undercover Tourist has long been know to regular visitors of Orlando. But first-timers and veterans alike might not be aware of all the great services they offer.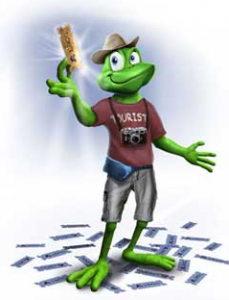 If you're not familiar, UndercoverTourist.com is the most trusted source of discounted tickets to all of the Disney World parks and several other popular Orlando attractions. How much you save of course depends on what tickets you buy, but the average discount for Disney tickets ranges from $5 to $30 per ticket. This represents how much you would save instead of buying your tickets at the gate.
So for example, you can save $17 per ticket on a 4-day adult park hopper ticket, and another $15 for children ages 3-9. If you were traveling with 2 adults and 2 children you would save $64. Sales tax does apply to all orders (just like it would at DW) but shipping is free.
Now the big concern for many is the safety and security of buying tickets from a third party. This is a very legitimate concern but Undercover Tourist has an excellent record. First and foremost they are an authorized Disney ticket broker, which means they get all of their tickets directly from Disney. Another reassurance is their refund policy that allows you to get your money back (minus a 5% handling fee) if your vacation plans change.
In addition to great deals of Disney tickets, Undercover Tourist offers a number of other benefits for Orlando vacationers…
– Free Disney World phone apps to help you navigate long lines and busy parks.
– One-stop shopping for discount tickets to Universal Orlando, Sea World, Gatorland, and Legoland.
– "Frog Tours" are prepared itineraries that get you on the most popular rides quickly.
– Hundreds of helpful tips posted on the Undercover Tourist blog, twitter and facebook pages.
If you aren't getting a vacation package that includes park tickets then Undercover Tourist is definitely the place to go. Not only will you save money and get free shipping, but their customer service is nice to have in the event you run into any problems.