It is not always easy for families to save up enough money for a Disney World vacation.  Even when you set goals to put aside a set amount, there is always something that seems to come up.  The kids need money for school, sports, or clothes.  You car or house might need an emergency repair.  All of these things can derail your vacation savings plans before you see the finish line.
Luckily Disney World does offer a flexible and interest fee payment plan for all packages purchased directly through the Disney World website and reservation line.  Although it is not officially called a "payment plan" it offers many of the same benefits.  Best of all, it applies to anyone who signs up.
How It Works
Disney World allows you to plan and book your vacation package by putting up a $200 deposit.  After this point you are free to make payments in any amount and whenever you want.  There is no interest or additional costs to sign up for this feature.  The only requirement is that your total vacation package must be paid in full 45 days before your trip.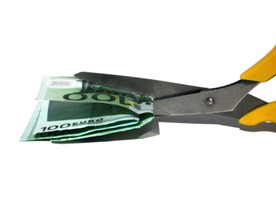 Since there are no penalties or fees if you pay within the allotted time, you can customize your payments to fit within your budget.  This works especially well for people who are expecting tax returns or work bonuses to fund their Disney vacation.  They get the opportunity to plan their trip today and pay for it later.
You can use Disneyworld.com to manage the finances for your Magic Your Way vacation package. Once you have registered you can keep track of how much you owe and even make payments directly through the website.  You can pay the entire balance at anytime before 45 days prior to your arrival.
Also, if you want to apply a PIN code, reduce the number of days or switch to a different resort inside of 45 days or less, then a $50 service fee might be charged. Speaking of fees, watch out for the addition of nonrefundable travel insurance to your package. This is included by default and you can only cancel it while you are on the phone making your reservation.
This is a great alternative to the hefty interest rates that credit cards have, and the flexible terms means you won't accrue fees for unexpected events that prevent you from making your payment.  Of course you will lose your $200 deposit and any credited payments if you default.  But as long as you have the means to pay on time then there is no better way to take the anxiety out of paying thousands of dollars for your trip to Walt Disney World.
Note that this only applies to Magic Your Way packages purchased directly through Disney World.  The payment terms are not available for single ticket purchases or separate hotel room reservations.