Disney unveiled a special promotion on Christmas Day this year – free admission to their famous Orlando theme park on your birthday in 2009!  This is one of the most unique savings opportunities ever offered at Disney World and it is sure to affect the way people shop for their Disney vacations.  Families with twins or triplets will certainly want to take advantage of this deal.
Here is how the promotion works:
– You have to register at t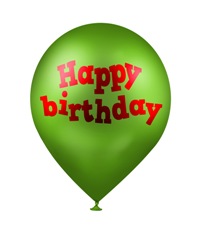 he Disney World website and enter the birthdays for each family member that might use the discount.
– After registering, you will be directed to a confirmation page that you can print out at home.  Disney will also send you an email two weeks before each birthday that can also be used as a confirmation.
(Note: you don't have to register to receive free admission as long as you have a valid ID when you enter the park.  However, unregistered participants will have to fill out the form in line so save yourself the time and headache by registering in advance.)
– There are other birthday specials available if you have already purchased a package or multi-day park ticket.  You can choose from ONE of the following:
1. A special birthday FASTPASS that lets you bypass long lines for certain attractions within the park you visit on your birthday.
2. A one-day Magic Your Way base ticket that can be used any time until your next birthday.
3. A birthday fun card in an amount equal to the price of a one-day Magic Your Way base ticket.  These are good for merchandise, recreation or fun activities at select participating locations at Disney World.  This card is only valid on the actual date of birth and any unused balance will expire the next day.
– Only adults over the age of 18 may register family members, and each participant receiving free admission must be accompanied by a registered adult who has proper identification.
If you are getting ready to plan your Disney vacation then it only makes sense to try and time it around this birthday promotion if possible.  Not only will it save you money, but we can't think of a better way to spend a birthday then with Mickey Mouse and the Magic Kingdom!