The always increasing costs of travel and accommodations means most of us need to save up for our Disney vacations. But even the most dedicated penny-pinchers can run short of ideas for finding funds.
The good news is you can always find more ways to save. To help get your creative juices flowing I created this list of 15 Great Ways to Save for a Disney Vacation…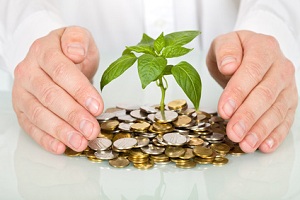 1. Use coupons to save money on things you already buy. If you are already into couponing then try to increase the amount you save by learning new tricks from sites like Coupon Mom.
2. You can save up a nice nest egg with a family change jar. Use cash for most of your transactions and add the coins to your jar. Get your kids involved and you'll be surprised how fast it grows.
3. Have a yard sale and put the proceeds toward your vacation.
4. Start a small business reselling vintage items at flea markets. Use garage sales and Craigslist to build your inventory.
5. If you have a talent for the arts and crafts, think about creating a store on Etsy.
6. Take on a second job and deposit the paycheck directly into a separate savings account.
7. Limit your restaurant and fast food meals to only a couple a month. Most of us have plenty of food in our cupboards; we just need to force ourselves to eat it.
8. Setup an automatic deposit into your savings account for each paycheck you receive. This is one of the most successful ways to save since it commits the money before you spend it.
9. Are you passionate about Disney World? Consider becoming a part-time travel agent at an agency like Small World Vacations.
10. Apply for the Disney Chase VISA Card to earn rewards for your everyday purchases. Card members earn rewards dollars that can be redeemed for Disney gift cards and other prizes.
11. Every time you go to the grocery store or other big box retailer, take one thing out of your cart before you enter the checkout line. Rarely do we need everything we buy.
12. Ask your family to give Disney gift cards as presents for birthdays and Christmas.
13. Sell your broken electronics (or those you don't use) on eBay. Old iphones and cameras are particularly popular right now because their parts are in high demand.
14. Use Craigslist to sell larger unwanted items like sofas, book cases, etc. Summer is great time to do this because many college kids are looking for inexpensive futons, dressers, and desks.
15. Make a daily savings goal… something small like $5 per day. Identify simple ways you can save $5 or more each day. Things like brewing coffee at home, running outside instead of paying for a gym membership, and canceling optional services like Netflix are all good places to begin.
Also remember that Disney World does offer convenient payment plans that can help you avoid high interest credit card payments.