Now is the time to begin making plans for your 2013 Disney World vacation. Even if you're not visiting the park until summer, you can still save money today by looking ahead. Here is an overview of the discounts planned for 2013.
Park Tickets
The first thing to note is that Disney historically raises their ticket prices in June. Last year the cost rose between 5% and 10% depending on the ticket package and number of days. It is safe to assume a similar increase will occur once again in June 2013, so you should purchase your tickets now to avoid the additional charges. Disney World tickets are activated upon first use, which means you can buy them today and use them later in the year without any problems.
If you plan to purchase your tickets separately then you'll save the most with Undercover Tourist.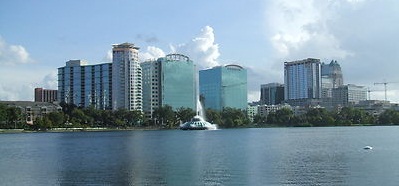 Free Dining
The popular free dining promotion tends to open up in fall when school begins. Families who book 7-day or longer vacations at a Disney World resort qualify for a dining plan upgrade at no cost. This can be a great deal if your eating habits match what the package provides. I wrote more about the important considerations in this article.
Limited Time Magic
This is more of an FYI as opposed to savings opportunity. The theme of the park for 2013 is "Limited Time Magic." What this means is there will be numerous short-run theme days and weeks with special features (characters, events, parades, etc) available only during that particular theme. This should add some extra excitement for your visit, but it could also lead to an unexpected flood of park visitors on certain days. This is yet another reason to make your reservations in advance. You don't want to get stuck with a price hike if a popular theme is announced at the time of your booking.
Spring Savings – Up to 30% off
If you are planning an on-site vacation between February 18th and June 14th then you can take advantage of resort discounts that are available now. The 30% discount is for luxury resorts, but you can save 20% on the classic value resorts, or 15% off the new Art of Animation resort. There is also an accompanying offer for park tickets which, according to the Disney website, can get you a 6-night vacation at the All-Star sports resort with park tickets for around $67 per day.
Note that the most common spring break dates of 2013 are not eligible for any special rates. Sorry!
All Year Discounts
There are plenty of deals that can be utilized all year round. Here is a rundown of savings ideas I've written about that your family can take advantage of no matter when you visit…
Every year is a great time to visit Disney World, and 2013 is sure to be another one with the unveiling of Fantasyland. Just remember to plan ahead if you want to qualify for the best discounts!